We have created this collection of Children's Poetry to celebrate our adventure with Pepa Torres. The happiness that this project has brought can only be explained by the quality of his work and his person. It deserves a whole section. Welcome, Pepa.
Todos de colores
Pepa Torres surprises us with this book of poems in which everything is possible. She has let his imagination run wild and Pia Lahti has accompanied her on the adventure with her elegant and expressive style.
A lion with a green mane, a yellow elephant, a flock of clouds… don't miss it!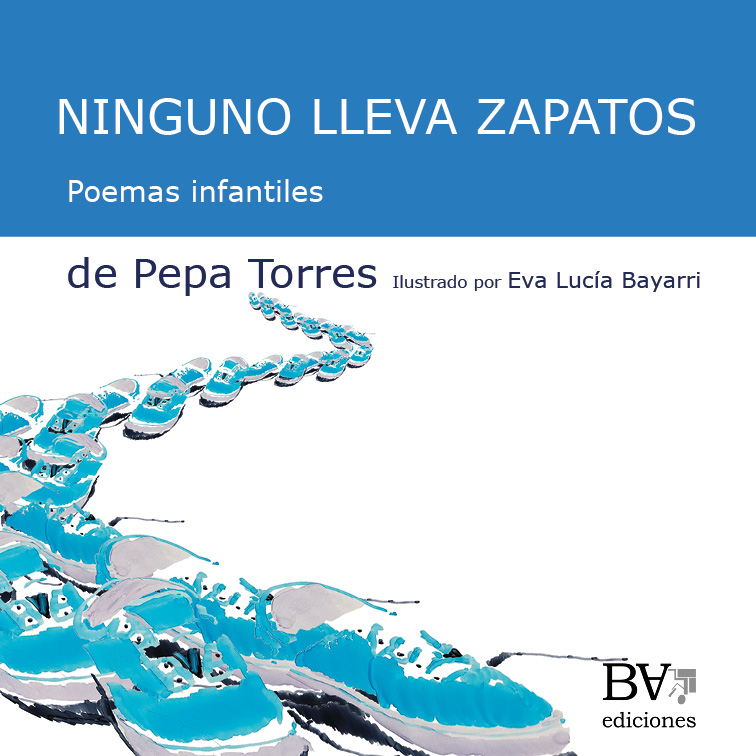 Ninguno lleva zapatos
"Ninguno lleva zapatos" is a collection of twenty-one poems about animals that we all know and that we can rediscover through the eyes of Pepa Torres.
Pepa writes rigorous poetry in quality and full of joy. We cannot imagine better ingredients for children.
Eva Lucía Bayarri once again illustrates Pepa Torres with alcohol markers on plastic in this book about animals in which NONE WEARS SHOES.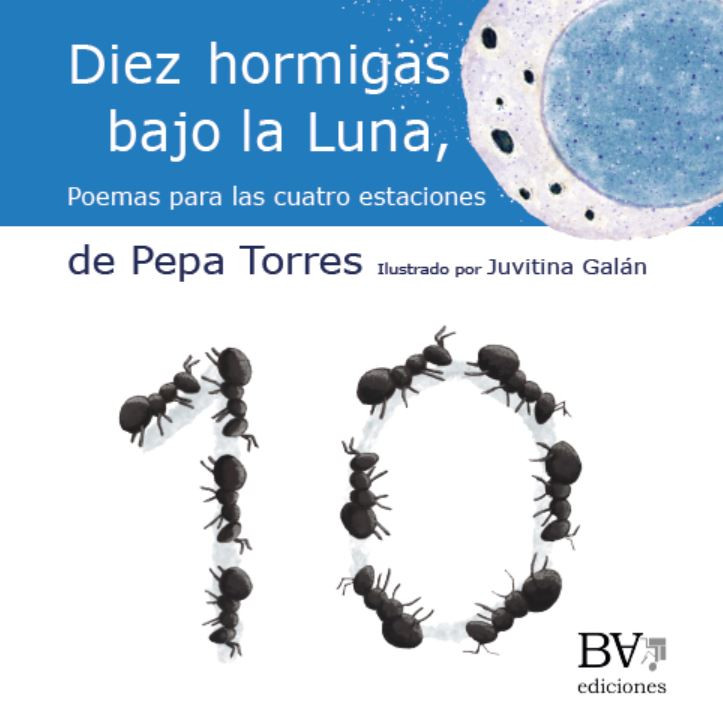 Diez hormigas bajo la Luna. Poemas para las cuatro estaciones.
In this book you will find poems for each season, tenderness, imagination and ten ants under the moon (or maybe a few more).
Pepa Torres writes poetry with the ease of speaking to a loved one. These poems are proof that beauty is simple and within your reach.
Juvitina Galán turns images into a game and speaks to you through her illustrations.
Don't miss this walk through a reality enhanced with imagination and love.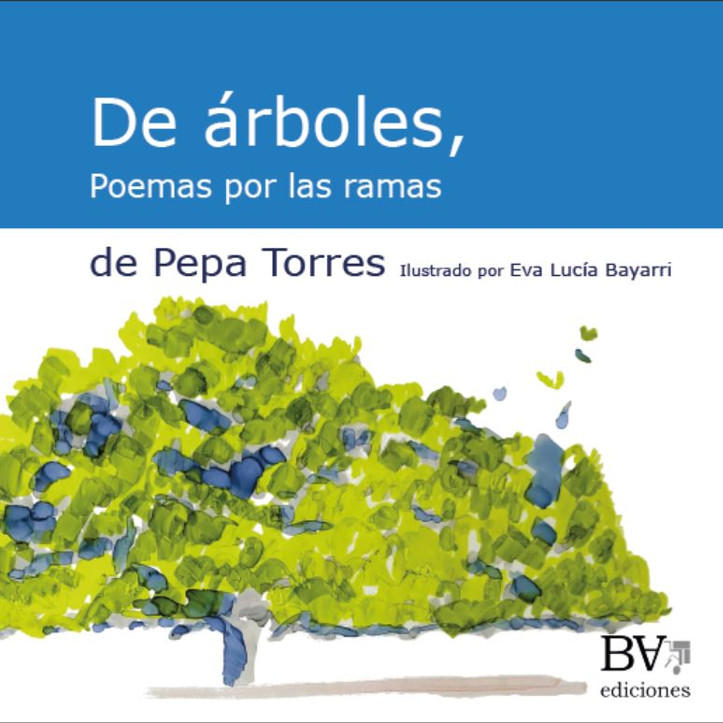 De árboles. Poemas por las ramas.
This is a collection of poems full of talent, rhythm, nature and know-how.
Fifteen trees, near and far, to articulate the poetry of nature.
The poems of Pepa Torres draw life. Simple things, full of her joy, become essential for everyone.
Eva Lucía Bayarri's illustrations want to spread her love for trees.
Pepa Torres
Pepa Torres Costa is an expert in reading animation for children and young people and has developed transversal content for various publishers, public libraries and universities. He has carried out Reading Animation Workshops, produced content and activities for the cycle Growing up with the music of the Palau de la Música in Valencia and collaborated from 1996 to 2009 in the formation of the toy library from the Department of Creativity of the Faculty of Psychology, Pedagogy and Educational Sciences of the University of Valencia.
She has published in:
Antología Polimnia 2003-2013 (10 years of Poetry at the Polytechnic University of Valencia)
Antología Poética –Artemis 2017
Text books of Primary and Secondary Spanish Language and Literature (1st ESO) editorial VICENS VIVES
«Once upon a time…» This is how stories begin, and for as long as I can remember, I have listened, read and told stories. First to my students, later to my children and now to my grandchildren. Some time ago I said to myself: «When I grow up, I have to write stories.» Well, look at me now! I'm older and I write stories. Stories of all kinds, but mine are in verse so that the resources of poetic language (cadence, rhythm, rhyme …) help the children to keep them in their memory and sing or play with them. That's how I started and here I keep trying… because this story has not ended.
We are lucky to have artists that bring our tales to life.
About…
Juvitina Galán
Woman, graphic artist and Child Teacher in a cooperative school for more than twenty years; therefore she has restless hands. She is currently a Pedagogical Advisor to the Ninos Children's Schools and a member of the ARTEENRED collective of plastic artists. She has been part of the Moviment de Renovació Pedagògica -Comarques centrals- and has won the First Prize for Materials Didàctics of the Conselleria d'Educació de València.
Find out more about her and her work on her blog: www.juvigalan.blogspot.com
Eva Lucía Bayarri
She began to draw trees on a trip to Europe, like a travel notebook. When Pepa Torres showed her her poems about trees, there was no doubt about it. In love with nature and its landscapes, Eva Lucía wants to spread her admiration for these fellow travelers that Pepa Torres describes in her poems.
Recitation "Asomando el hocico"
Recitation "Dedos de Colores"